Is Microsoft Teams Voice the right solution for your business?
1 to 1 and Group Chats
Peer to Peer calling
Online Calendar
Online Video Meetings
File Shares in chat
All in one Application
How does Teams Voice Improve your Business?
Single Application that runs your entire business
Unified Communication Platform that provides an easier solution for employees and customers
Great application for the remote workforce
Removes outdated phone systems that are difficult to manage
Ability to call on any device: iPad, Computer, Laptop etc.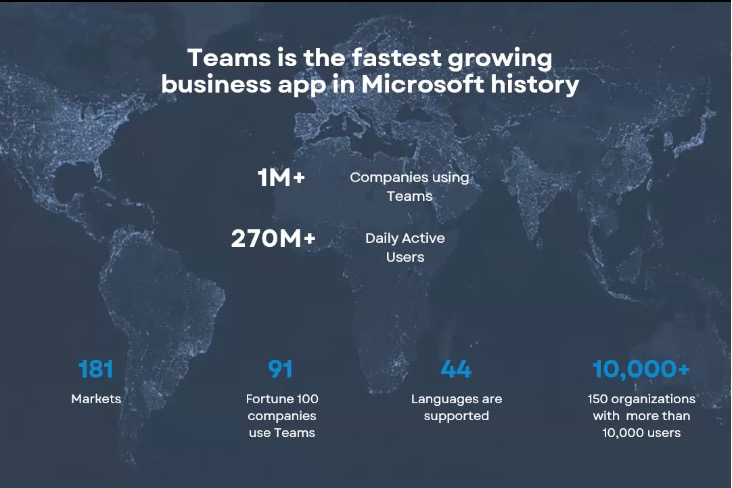 Microsoft Teams is a well-loved platform, but when it comes to calling, 85% of Teams users pick another phone system.
Why? Because when it comes to calling, especially external calls and business contacts, quality matters. Most businesses find Teams calling plans lacking in functionality, quality, and support once their business requirements outgrow the basics package.
You need quality cloud calling you can rely on. Enter V3 Communications Integration for MS Teams.
Yes, V3 Communications can integrate with Microsoft Teams so you can make and receive high-quality calls while using your familiar Teams experience. All you need to have is your MS Teams phone license and then the integration is quite simple.
V3 Communications Business Phone for Teams is cloud based and fully scalable – it grows as your business grows. And, because V3 Communications uses direct routing integration with Microsoft Teams, users have more functionality, better connectivity, and superior call quality.
The integration allows you to boost your MS Teams investment with all of your current phone settings. It's easy to set up, easy to use, and you'll have access to V3's cloud phone capabilities directly within your Microsoft Teams.
Calling features you'll love about our Microsoft Teams integration:
100% native Teams user experience
Make and receive calls from within Teams
No apps to download, no browser plug-ins and zero training
Works with Teams on app, browser, and mobile devices
Voicemails to emails
Call recordings
Call history
Easy to set up and manage
Robust call analytics and reporting
Keep existing V3 Communications numbers, handsets, routing, and call center functionality
Microsoft365 is available in three plans: E1, E3, and E5. E1 is the most basic plan, offering essential business services like email, file sharing, and storage. E3 provides the full suite of enterprise functionality with Office applications (Word, Excel, PowerPoint, etc.) and additional security functionality. E5 is the most advanced package, with all the features of E3, alongside advanced email security functionality, analytics, and phone systems.       Adding Phone Systems to E3 would cost $ 8 per license.